Reflection on the Significance of Black History Month from our CEO Lou Sandoval
Life can only be understood backwards; but it must be lived forwards.
— Søren Kierkegaard
If you think of the magnitude of the words of 19th Century Theologian Søren Kierkegaard, they offer a simplistic solution to a complex issue. We must live forward, but we should understand the past to be able to impact the future. The events that have unfolded in our country over the past twelve months serve as a reminder of a past that we need to consider to be able to work effectively with equality for all in the future.
The significance of the upcoming twenty-eight days should not be the only time that we pay note to the contributions of the black community to America. We should celebrate those every day. Woven into the fibers of our field of red, white, and blue are the countless ways that African American trailblazers have impacted The American business world.
Well before Oprah Winfrey built her empire, Trailblazers such as Madam C.J. Walker distinguished herself as one of the First American women to become a millionaire. With the creation of hair care products, she crossed the country seeking inclusion into department stores one at a time building relationships that led to distribution rights for her products. Working through a double challenge of being black and a woman imposed on her by the times she live in- Madame Walker conquered all odds and build the Madam C.J Walker Laboratories that remain an inspiration for entrepreneurs to this day. She then sought to share her methodology for success to inspire other black entrepreneurs to grow their own companies – known as the Walker method.
At about the same time that basketball legend Michael Jordan was building his legendary 'Air Jordan' brand, another hungry entrepreneur Daymond John was launching his clothing line – FUBU (For Us, By Us) out of his mother's house in Hollis, Queens. Started as a 'side-hustle' while working at Red Lobster, John grew his enterprise to over $6 billion dollars in global sales with distribution contracts with large department stores such as Macy's. We might all know Daymond John from his time on the CNBC show SHARK TANK, but don't let his current status cloud his humble beginnings and the struggle he underwent to gain financing and relevance in his early days.
Another iconic Black entrepreneur was M&A magnate Reginald F. Lewis who became the first black Billionaire when TLC Beatrice (Beatrice Foods) became the first black owned company to have more than $1B in annual sales. As the largest black owned snack food, beverage and grocery store conglomerate , TLC Beatrice International Holdings would land Lewis and the company on the FORTUNE 1000 list. Seeing the opportunity with home sewing, he purchased the McCall Pattern Company for $22.5B and he would later direct his efforts to the private equity side of business with TLC Group L.P.
The one common path that the businesses of these bold entrepreneurs had is that they worked diligently through supplier diversity initiatives to gain footing with large retailers and other distribution channels. Fast forward to today, as part of our mission at SupplyHive™- we aim to improve the pathway to wealth creation for minority entrepreneurs by creating a more efficient and objective digital platform to facilitate their growth as suppliers to large corporations. As the fourth pillar of many corporate DEI initiatives- we are committed to creating growth through Supplier Diversity Development with the SupplyHive™ Platform. Join us in helping create measurable and objective insights as the standard for supplier diversity development- our country needs the growth of all businesses, but more importantly those in black and brown communities because of the impact that it has for wealth creation.
Join us in learning from the past to create a brighter more equitable future for all as we celebrate these iconic trailblazers and many others this black history month and every day.
Sincerely,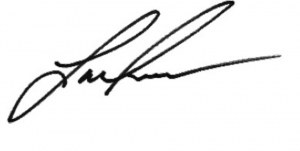 Lou Sandoval
Chief Executive Officer
SupplyHive