Moving Beyond Platitudes- Creating Quantifiable Steps to Your Corporate DEI Initiatives
What we have all witnessed over the last eleven months in our country will be spoken about for decades to come.  The pandemic exposed the frailties of our economic system, quickly exposing a two-class economic system that placed the dreams of many business owners into peril.  Amid the social unrest created by the incidents across our country, many companies and organizations were moved to respond with a renewed awakening of what was very evident to many for so long.   "We hear you; we will invest in your community, we will change" was the general message.
We have seen some corporations attempt to level the playing field and move towards equity.   Visually, the commercials on Super Bowl Sunday were some of the most diverse we have seen in a while.  As we look below the surface and beyond the platitudes, it is incumbent upon large companies to leverage the impact that they can have on underserved communities. It is evident that much work needs to be done—we can do better.  Every month, we should strive to take quantifiable steps to create wealth in black and brown communities among minority owned businesses.  It means visualizing a world that extends beyond the traditional areas a company may engage MBE/MWE businesses and create quantifiable opportunities in underrepresented areas, such as business services, Information Technology, consulting, and legal services.
To Whom Much is Given, much will be required.
At SupplyHive™, we are committed to helping organizations quantify the positive impact of engaging MBE/MWE businesses through our digital solution to Supplier Performance Management.  Furthermore, we help you measure your company's impact to Supplier Diversity Develop, one of the greatest wealth creators for underserved communities.
As of 2018, the U.S. Small Business Administration estimated that there were 8 million minority owned companies in the United States.1  Certified MBEs generate $400 Billion in economic output which leads to the creation of 2.2 million jobs and $49 Billion in annual revenue for local, state, and federal tax authorities.2  Those two figures alone are reason enough to expand opportunities for MBEs;  MBEs are a key driver of economic development for our nation and our diverse communities.
Figure 1: SupplyHive™ Creates Measurable Impact to your Company's DEI Initiatives
SupplyHiveTM supplements our clients' Diversity, Equity, and Inclusion (DEI) initiates in four key areas:
Procurement/Supplier Diversity- Our solution provides quantifiable and actionable analysis of your supplier base, allowing you to review the distribution of your supplier contracts. Using these insights, you can adjust your Supplier Diversity Development (SDD) strategy to broaden your impact to areas you may not have considered MBE certified suppliers.
Community Impact- By broadening your SDD strategy, you create measurable impact to underserved communities.  One of the primary drivers for accountability in corporate commitments to diversity is in these Supplier Diversity programs.  As such, you promote true diversity and inclusion in the sourcing process; it is not only the right thing to do, but also the most equitable and impactful action to help underserved communities.
Policies, Procedures, Practices- Much of what your company does externally on DEI impacts your internal policies, procedures, and practices.  The 'spillover effect' drives equity and inclusion throughout your own organization.  This leads to measurable financial performance, where recent studies such has McKinsey's "Diversity Wins: How Inclusion Matters" highlight the direct correlation between DEI efforts and increased financial performance.3
Workforce Development- The ability to attract, retain and develop a more diverse workforce is the result of the cumulative impacts on the aforementioned three pillars. Perceptions are reality: Millennial and Gen Z employee candidates are more apt to look at a company's social and community impact when deciding which companies to work for.   The result is a win-win for your company and helps build a culturally rich environment that enables innovation and sustained business growth.
The areas of Supplier Performance Management and Supplier Diversity Development are complex and can be perplexing for a company who is trying to do the right thing.  Moving beyond cumbersome and expensive legacy systems and creating organizational agility that is insightful is critical in this 'post pandemic' period we are entering.  Now more than ever, your company should leverage digital transformation to create actionable insights.  SupplyHive™ has those resources and we stand committed to creating an impact in this area.
As we continue the celebration of Black History Month, today and everyday moving forward, we ask that you let SupplyHive™ be a valued partner to your organization to help improve wealth creation in our underserved communities.   Please contact us to learn more or to schedule a demo.
Sincerely,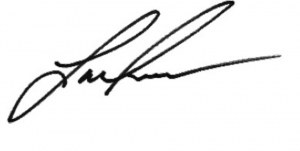 Lou Sandoval
Chief Executive Officer
SupplyHive™